페이지 정보
작성자

최고관리자

작성일

14-06-05 17:08 조회2,171회 댓글0건
본문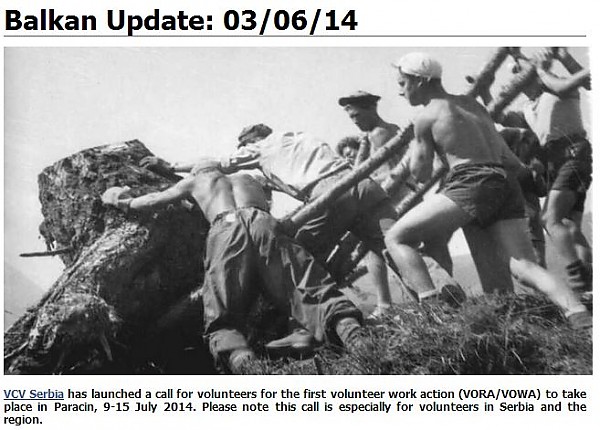 "Volunteers' Centre of Vojvodina, in cooperation with local community of Paraćin, is inviting you to apply for the first sequenced volunteer work action, taking place from 9th to 15th of July, 2014 in Paraćin.
The Balkan region has experienced the worst natural disaster ever. It is hard to connect all the dots and understand precisely why all of this has happened to us. We will need months or even years to fully recover. In the meanwhile, as the first step towards connecting the dots, we are starting with deeds – by organizing volunteers work actions.
Volunteers from around Serbia are needed for physical work including: cleaning and removal of furniture as well as the rest of the things from flooded homes and spaces. Volunteers are also needed as a help in the managing of headquarters, to preform unloading, loading and classification of received aid. 
We would like to ask you to bring or borrow and have with you: rubber boots, gloves, respirators, a broom, shovel.
To apply you need to follow this link and fill in a short application form and we will get back to you as soon as possible.
Important information:
- Placement for volunteers will be provided in a local sport hall.
- Please bring your own sleeping bag or sleeping pad.
- If possible, you should also bring your own cutlery. 
Trip to Paraćin has to be organized by volunteers themselves. We are currently negotiating with transport companies in order to be able to provide free transportation, but that is still ongoing processes and not yet a done deal.
Information about exact time and meeting point of volunteers in Paraćin will be additionally provided to you!
Let's rebuild homes, streets, playgrounds, parks, as well as bonds between people – let's connect!
"Never doubt that a small group of thoughtful committed citizens can change the world. Indeed, it is the only thing that ever has."
PLEASE BE READY TO BE FLEXIBLE, TO BE PATIENT, TO IMPROVISE AND FOR TEAMWORK!